PFS isn't just a place to earn a paycheck – it's a company where you can develop your talents, build your career and be part of a team where everyone pitches in.
At PFS, we celebrate our wins, learn from our mistakes, reward commitment and empower each other to reach our full potential. We also adhere to corporate values that guide everything we do – from how we treat our colleagues and clients, to the business decisions we make and the goals we set for ourselves as a company.
Visit our Employee Spotlights page to learn directly from our employees what makes PFS a great place to work.
For human resource inquiries click here.
Our distribution centers are hubs of activity that bring together people, technology and a service mindset to send millions of packages around the world while delivering a high-quality solution.
Our customer service team represents some of the most prestigious brands in the world. At our contact centers, you can have the satisfaction of making a difference in a customer's day and build relationships in a dynamic, engaging environment.
Each of our corporate teams, such as accounting, marketing, business management, IT and many others, plays a critical role in delivering value to our employees, clients and investors.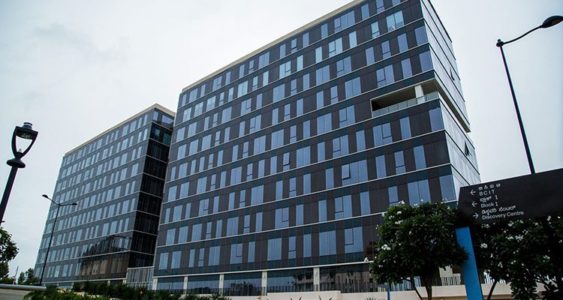 Integrity and Accountability
We are transparent with each other and with our clients, and we are committed to acting with honesty and integrity in all we do.
We strive to nurture employee professional development, regardless of where you are in your career. We actively promote from within and pride ourselves on an environment where excellent performance is rewarded.
Everyone is a steward of the organization and everyone has something to contribute to its success.
We embrace change as a chance to make our solutions better, and we encourage you to find creative solutions to new challenges. We strive to remain as dynamic and interesting as the marketplace we operate within.
We encourage volunteer work and community projects outside of core job descriptions, enabling the opportunity to gain valuable experiences while forming lasting relationships. We also offer social activities throughout the year that make work a little more fun and make our community a better place.
We ensure you are able to understand the company's plans and strategies, enabling you to see the big picture and think more strategically. We know that our best ideas don't come from a single person, but from a diverse collection of insights from multiple people.
We offer comprehensive benefits to help you thrive professionally and personally.
Medical, dental, vision and prescription insurance coverage
Flexible Spending Accounts
Life/AD&D insurance
Short-term and long-term disability benefits
401(k) with company match
Paid time off
Tuition reimbursement
Training and development opportunities
On-site amenities (varies by location)
When you ask anyone what stands out the most about PFS, the answer will be the same: It's our People.
PFS employs more than 1,500 professionals and view our people as our greatest competitive advantage. We are a dynamic, high-growth, commerce and multichannel outsourcing solutions provider looking for the best and the brightest to work in our fast paced, entrepreneurial team environment.  We enable Commerce Without Compromise.
For employment inquires, it is important to use the employment portal to search and apply for opportunities using the online application. Click here to apply to our openings.
PFSweb Inc., is an EEO/AA – M/F/Disability/Protected Veteran Status.
Equal Employment Opportunity
PFSweb, Inc. is an equal opportunity employer and complies with all applicable federal, state, and local laws, including but not limited to the applicable provisions of the Civil Rights Act of 1964, and the Americans with Disabilities Act, as amended by the ADA Amendments Act. The Company strictly prohibits and does not tolerate discrimination against employees, applicants, or any other covered person because of any protected class recognized by applicable federal, state, or local laws. This policy applies to all terms and conditions of employment, including, but not limited to, hiring, training, promotion, discipline, compensation, benefits, and termination of employment.
PFSweb, Inc. is committed to seek qualified applicants for positions throughout the Company based on their educational background, work experience, and ability to perform the essential duties, functions and responsibilities of the position. The Company's commitment to diversity and inclusion and the Company's personnel-related policies are designed to create a workplace which embraces equality of opportunity with respect to all employment matters and all personnel actions.
Accommodations for Applicants with Disabilities
PFSweb, Inc. is an Equal Employment Opportunity/Affirmative Action Employer and provides reasonable accommodation in its application process for qualified individuals with disabilities and disabled veterans. If you have difficulty using our online career page due to your disability and need accommodation, you may call us at 800.920.4959.