Beauty & Cosmetics Fulfillment Services
Delivering beautiful moments that inspire loyalty.
From fragrances to foundations and small start-ups to iconic, globally recognized brands, the best in beauty turn to PFS for fully branded, high-end customer experiences.
At PFS, our goal is to make your brand shine. We take great care every step of the way to ensure your health and beauty products are elevated through the fulfillment process. Our careful pick and pack operations are handled according to the most detailed specifications, resulting in an incomparable unboxing experience. What is more, we provide this premier level of quality at scale, making us the ideal partner to create positive, loyalty inspiring experiences that satisfy customers and grow your business.
Our order fulfillment operations are uniquely qualified to support the requirements of beauty brands, including:
Product personalization
Climate controlled facilities
Support for expiration dates
Small product storage racking
High-touch customer service
Real-time reporting
SUPPORTING THE BEST IN BEAUTY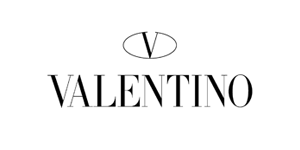 Why do world-renowned beauty brands choose PFS as their beauty fulfillment partner?
With PFS, your brand is the star of the show.  
In addition to being inherently designed to support the unique requirements of beauty and cosmetics products, our eCommerce fulfillment solutions ensure your brand is the first thing the customer notices.
PFS beauty and cosmetics fulfillment solutions support:
Branded packout: We are the pros at branded pack out. The orders we fulfill deliver more than just a product, we deliver a luxury experience that inspires loyalty.
Personalization services: Personalization is standard practice at our facilities. We support any form of product customization, including engraving, embroidery, embossing, dramming and more.
Scalable systems: Our scalable systems are responsive to seasonal and promotional spikes and support expiration date planning and other requirements specific to the beauty industry.
Product storage: With climate-controlled facilities, small product storage racking and special storage for HAZMAT requirements, we are uniquely equipped to fulfill beauty products.
Sustainable packaging: We help you prove your eco-credentials through sustainable packaging solutions that include recyclable materials, right-size packaging, minimal waste solutions and more.
Customer experience: High-touch customer service including support from carefully selected agents who are passionate about your brand and transparently represent your spirit and values.
Digital dashboards: We provide access to real-time reports for up-to-date visualizations so brands can monitor efficiency and identify emerging trends.
DIFFERENTIATING PERSONALIZATION SERVICES
PFS supports a range of value-added services (VAS)  that offer flexibility for various product requirements and effectively scale during peak demand periods. Our beauty fulfillment services will keep your brand front and center with each delivery through product personalization, brand-forward packaging, custom kitting for promotions and more.
Gifting
Branded and custom packaging
Personalized messages
Engraving
Labelling
Kitting and bundling
Subscription fulfillment
At PFS, our services expand beyond the distribution center to include the full suite of post-click operational requirements. This includes customer service, order management, fraud prevention and payment processing solutions that have been proven time and again throughout our 25+ years supporting brands online. With a focus on your brand across every touchpoint, we keep your individual standards front and center through every step of the post-purchase customer journey.
PFS' store fulfillment solution, RetailConnect, offers beauty brands a way to further their omnichannel capabilities across storefronts and online. RetailConnect turns your retail stores into micro-fulfillment centers by empowering your associates to support eCommerce operations more efficiently.
RetailConnect combines cloud-based technology that integrates seamlessly to your existing omnichannel system with lightweight hardware that takes up minimal space in your store stock room.
RetailConnect equips you to:
Automate store fulfillment operations
Pick, pack, and ship multiple orders at once
Fulfill personalized orders from your stores
Eliminate errors on store fulfilled orders
Avoid disruption to store operations
Access real-time web-based dashboards and reports
With simple implementation requiring less than a day to setup, RetailConnect enhances the shopping experience by granting consumers the choice of multiple delivery options, including BOPIS, same-day delivery, curbside, etc.   
We are the beauty & cosmetics fulfillment experts
Contact us to see how we can support your beauty brand.